Cut & Paste, traced it in Illustrator, applied some brush work, put it together in Photoshop and done!
Prosperity Binder.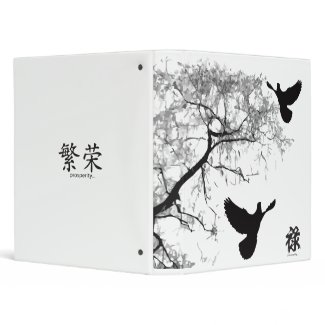 Prosperity Framed Digital Image
Here is the image of the original tree. I just flipped it and threw in a few leaves. Also converted the jpg file into a vector image, pasted the 2 doves and added the Chinese symbol for 'prosperity' and voila. It's that easy and you can do it too!